Day 2 was neat.
WHAT HAPPENED IN KEYNOTE
Nothing new at least for this conference, reactive, reactive and more reactive. Rossen Stoyanchev and Stephane Maldini.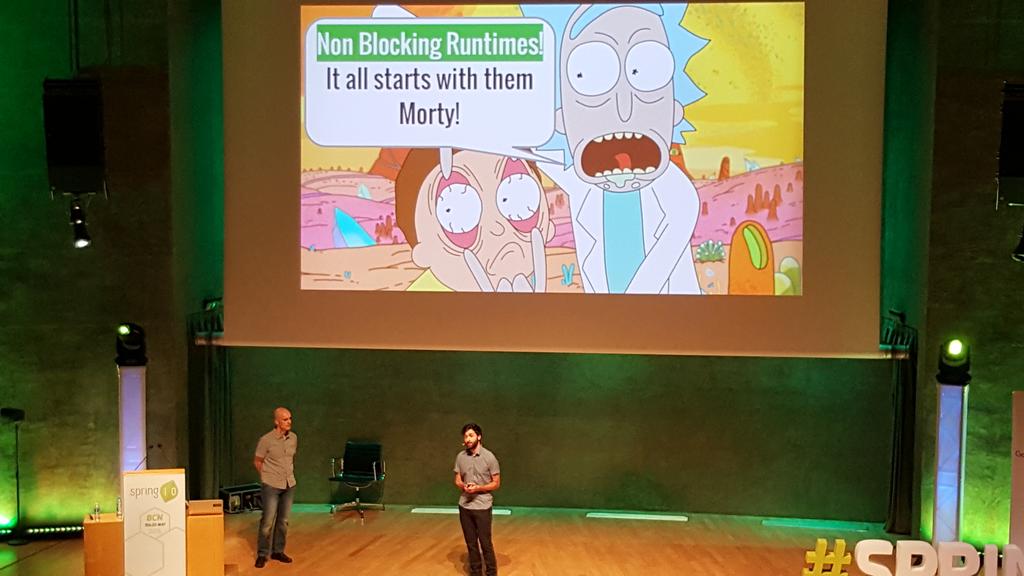 FROM IMPERATIVE TO REACTIVE by ROSSEN STOYANCHEV
Rossen Stoyanchev presented how Reactor project will impact the Spring Core. How a repository (Spring data) will look like etc.